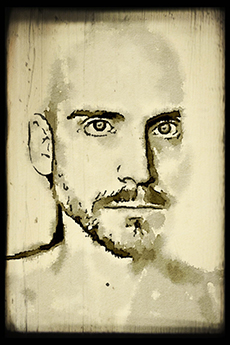 Michael Caskey (aka Bunny Patootie) hails from rural Southwestern Michigan. After graduating Magna Cum Laude from Western Michigan University's school of music - under the tutelage of jazz great Billy Hart - Michael has performed with artists as diverse as Chuck Mangione, Koko Taylor, Toni Tenille, Danilo Perez, Marvin Hamlisch, and John Sinclair. Currently, Michael is a part of Eastern Blok, a pan-cultural ensemble that has performed throughout the U.S. and Europe and has presented masterclasses at numerous educational institutions such as Princeton, Cornell, Carnegie Mellon, and University of Michigan among others.
Since moving to Chicago, Michael has played with numerous local artists including (but not limited to!) Grazyna Auguscik, Oh My God, Eastern Blok (featuring Goran Ivanovic), Heritage Blues Orchestra, Striding Lion Theatre Company, Hood Smoke, Leslie Hunt, Ron Perillo, Leslie Beukelman, Outertown, Lucy Smith and The Claudettes.
A DownBeat jazz magazine award winner and five-time Detroit Music Award recipient (with Detroit funk band The Brothers Groove), Michael has performed for audiences throughout the United States, Canada, Poland, France, Germany, Denmark, and Belgium. At Columbia College in Chicago, Michael coordinates the dance department's accompanist program and teaches Music and Rhythm in Dance. He has also collaborated with Hedwig Dances, Lucky Plush Productions, Zephyr Dance, Same Planet Different World, Pete Carpenter and members of Mad Shak.
BUT WHY "BUNNY PATOOTIE?"
"Bunny Patootie" is a musical nom de plume. It provides a measure of detachment from the artistic process and helps us not to take creativity too seriously.